Trout & Cicada - Taupo.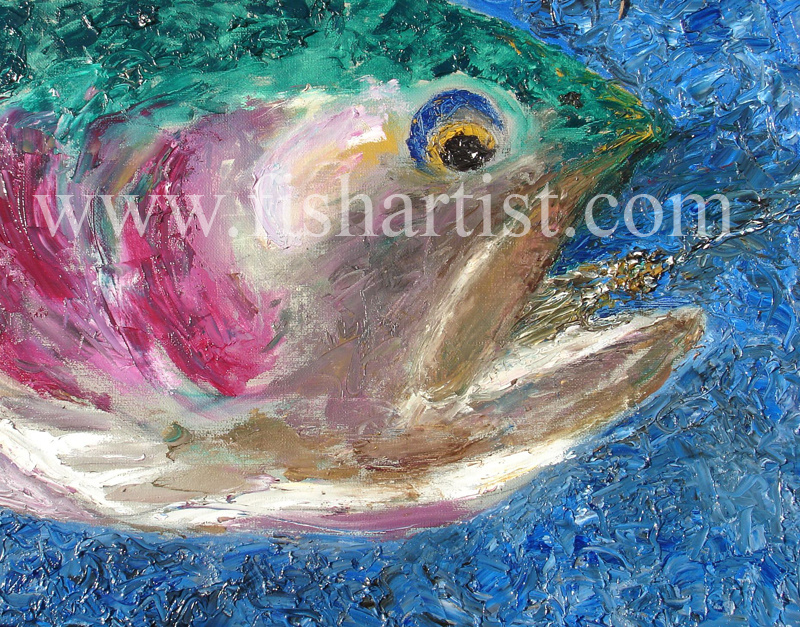 24 x 16 inches Oil Painting on Canvas. £699

Summer fishing dry fly's on the Tongariro in Taupo New Zealand is fly fishing heaven. Watching a Trout rise out the green of the river and smash a fly makes the hairs on the back of your neck stand up!
Comments
By trout:
i love your description of the moment when you see a trout jumping - reminds me of my first trout fishing trip when i was 12... it's exhilarating!