A Brace of Taupo Trout.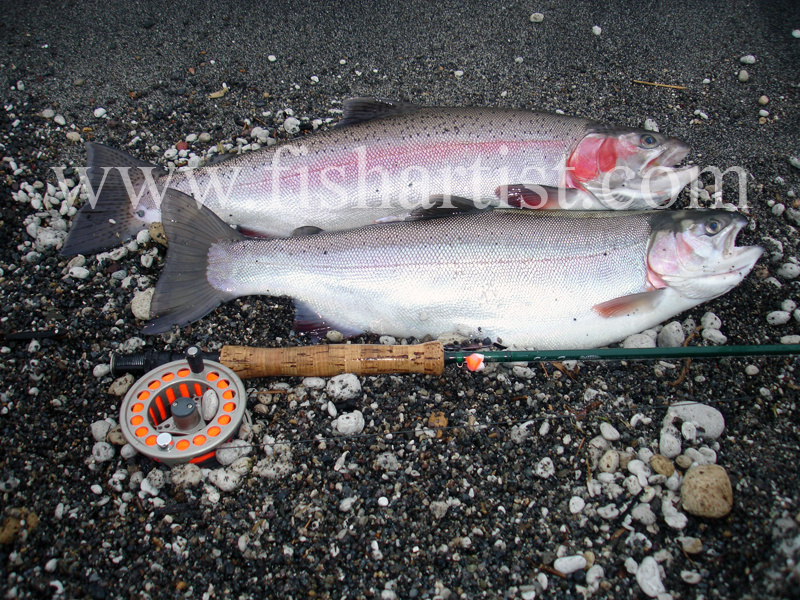 Photograph of Trout a brace of fish caught fishing in Taupo New Zealand.
Comments
By marilynnbruton:
Very well done Jeremy, I will see you on the river frequently over the next few months. Yesterday was superb, you tying the fly and me using it with success! Eat your heart out chaps. mmmmmmmmmmm must clean your line more frequently and you will feel the difference!